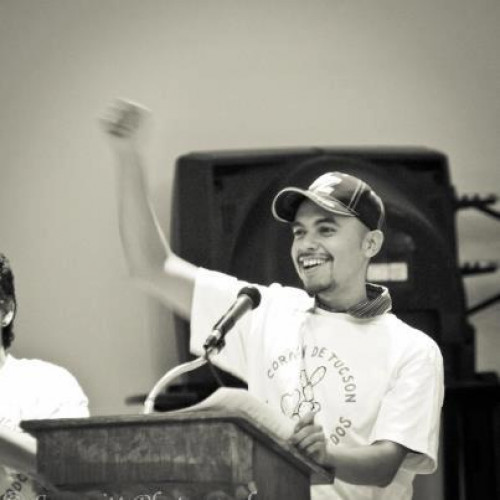 Osmani R. Alcaraz Ochoa (he/him/they) was born in Jalisco, Mexico, and grew up in Richmond, California. He has organized around educational justice, youth power, labor rights, LGBTQ justice, mass incarceration, and migrant rights issues for the past 13 years.
After graduating from the college of Ethnic Studies Department at San Francisco State University in 2006, Osmani moved to Tucson, Arizona, where they worked as an organizer with immigrant families, day labor workers, and LGBTQ asylum-seekers in detention.
Osmani was the Director of the Southside Worker Center for five years and was an NDLON board member for two years. Osmani's community organizing, deportation defense work, and direct actions have received local and national attention. They moved to Houston, Texas in 2015 to coordinate a campaign to dismantle local police and ICE collaborations.
Osmani has a huge interest in work around community accountability, transformative justice models, transformative mediation, healing work, and programs to end gender-based violence and toxic masculinity. Most recently they resided in Albuquerque, NM organizing to build power among people directly targeted by the police state and mass incarceration and supported their advocacy for meaningful criminal justice reform.
Osmani enjoys long walks in the forest, hiking, jogging, cooking (on limited occasions), going to the movies, and watching satirical news. Guided by Zapatista principles, Osmani believes in centering the leadership of those most affected and targeted by oppression so that we may all live in 'a world where many worlds fit'.
Photo by Summitt Photography