We Have a New Advocacy Coordinator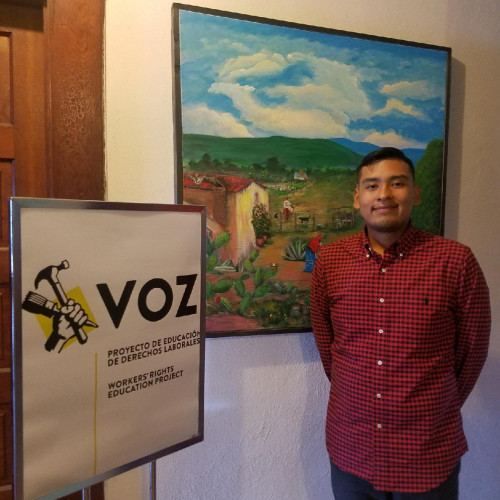 We are happy to announce that Voz's organizing program is growing! Ira Cuello-Martinez is joining our team as Community Advocacy Coordinator and will be working with coalitions, campaigns, and political engagement at Voz. Ira studied Politics at Willamette University and was an organizer for Pineros y Campesinos Unidos del Noroeste (PCUN).

In 2018, he successfully led State Representative Teresa Alonso Leon's reelection campaign as her Field Director and helped defeat the anti-immigrant Ballot Measure 105. "I am excited to work with Voz and build our political presence throughout the community. Often times our voices are not heard in the decision-making process, but I will work towards creating those spaces for immigrants and working families."
Bienvenido, Ira!