Bienvenida Jillian to Voz!
Our New Volunteer Coordinator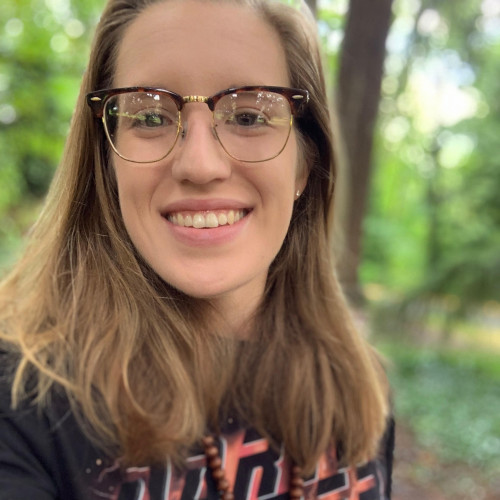 We want to welcome our new Volunteer Coordinator intern, Jillian de la Torre. She quickly has become an important part of the organization, and her work will help us to improve our volunteer recruitment and processes. Here at Voz, we rely on our volunteers to amplify the impact of our work. That is why we are so thankful to our volunteers for all the time they dedicate to our cause. Here are some words from Jillian about why she is volunteering with us.

Hi! My name is Jillian de la Torre. I'm a senior at Reed College and an intern with the volunteer coordinating team at Voz this year. Working with Voz has given me the amazing opportunity to do valuable advocacy work in the Portland community, and the mission of Voz is very near to my heart. As a first-generation college student from a biracial, Mexican-American household, I am intimately familiar with many of the challenges that day laborers, immigrants, and the Latino community in general face today. The people that Voz serves remind me of my own family, particularly my dad, who owns a small business painting houses in the East Bay Area in California. I have always loved working directly with my community, and I hope to pursue a Master's Degree in Social Work after my time at Reed. I'm so excited to be a part of the Voz team!