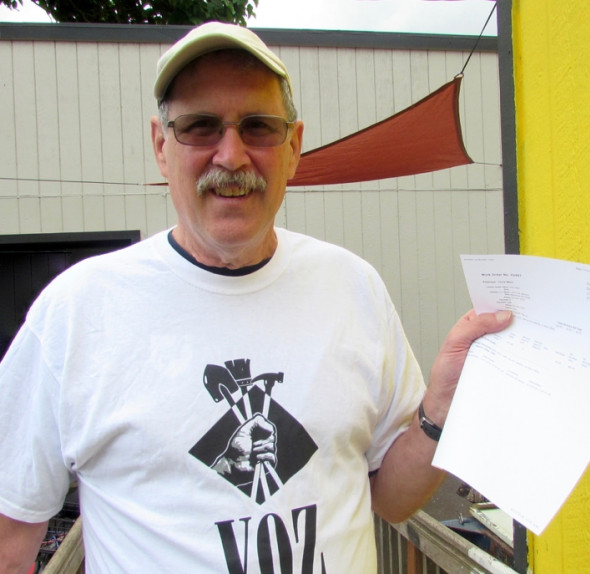 Meet one of our dispatch volunteers! Rick was born in Chicago and was living in Wisconsin up until 2016, when he and his wife decided to retire in Portland. For Rick, working with Voz is the latest installment in a life full of advocacy and activism. For him, Voz was the best fit in terms of an organization that advocates for both workers' and immigrants' rights:
"The work that Voz does is very important. It's necessary to look for ways to organize and improve the conditions of the hardest to organize workers. Voz helps in a very direct and meaningful way with people that have very concrete needs. It's a safe place for workers who otherwise would be at the street corner. Being here often and getting acquainted with day laborers gave me a lot insight into their lives and it has enriched my life; I've had a chance to improve my Spanish and meet people from a variety of backgrounds."
Beyond helping dispatch, Rick has also brought his love of music to the center, and can often be found with his guitar playing music with the day laborers and other volunteers. He just wrote his first song in Spanish, "El Corrido del Jornalero", inspired by his experiences at Voz with the day laborers.
Thank you for being a part of our community, Rick!