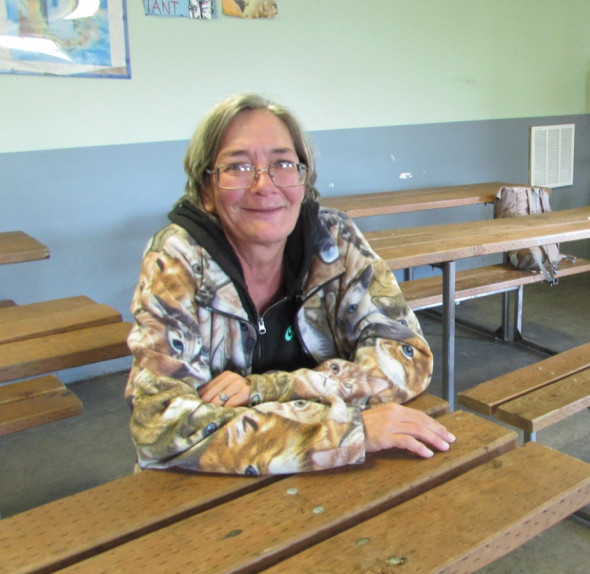 Meet Kim! Originally from Boston, Kim has been at the Worker Center for around 5 years, and had the following to say about Voz:
"The Worker Center is an excellent resource; it's awesome because it gets people off the street and working. It's an opportunity to make some money and better ourselves...and they pay a fair wage! It's not like going into most jobs where you get a minimum wage.
It's all about rights. You don't get taken advantage of. It's a community. It's the same people every day.Everyone I go out with is great, both the workers and the employers. The more we get in here, the more we can get done. I've told a few people about the center and gotten them signed up. And they've all said "thank you for telling me about this place".