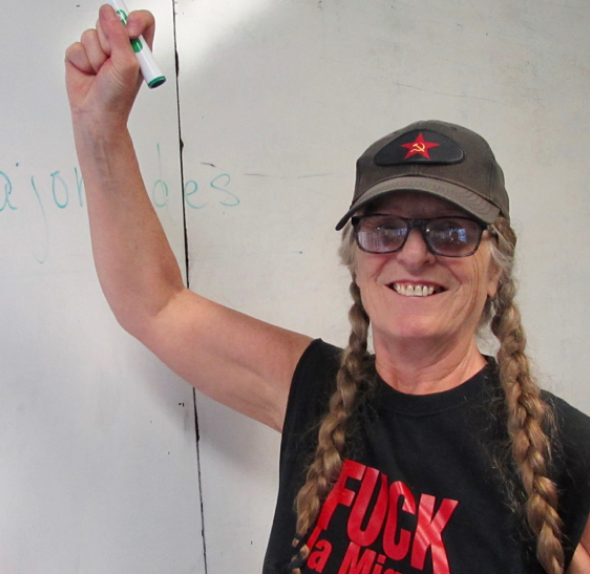 Meet our english teacher, Diane! Diane moved to Portland 2 years ago, and since then has been organizing around labor rights with a number of different organizations and unions, including the @IWW.
Initially, Diane only planned to stay in Portland temporarily, but she's found her home in this community. "My favorite part of being here is the people, and getting to talk to them. Everyone's so patient with me learning Spanish. They always encourage me to speak it and practice. Now that I've been [at Voz], I love everyone so much and I love being here so much, that I probably won't ever leave."
Speaking as to why she sees the mission of Voz as so important, Diane says, "A lot of people [at the center] are new to the U.S. and are just looking for jobs, even if it's just for the day. Economically, this center is helping the whole city by putting people to work.The Day Laborers become a part of Portland's economy, and I love the idea of being part of that. "
We're so happy to have you here, Diane. Thank you for everything you do!